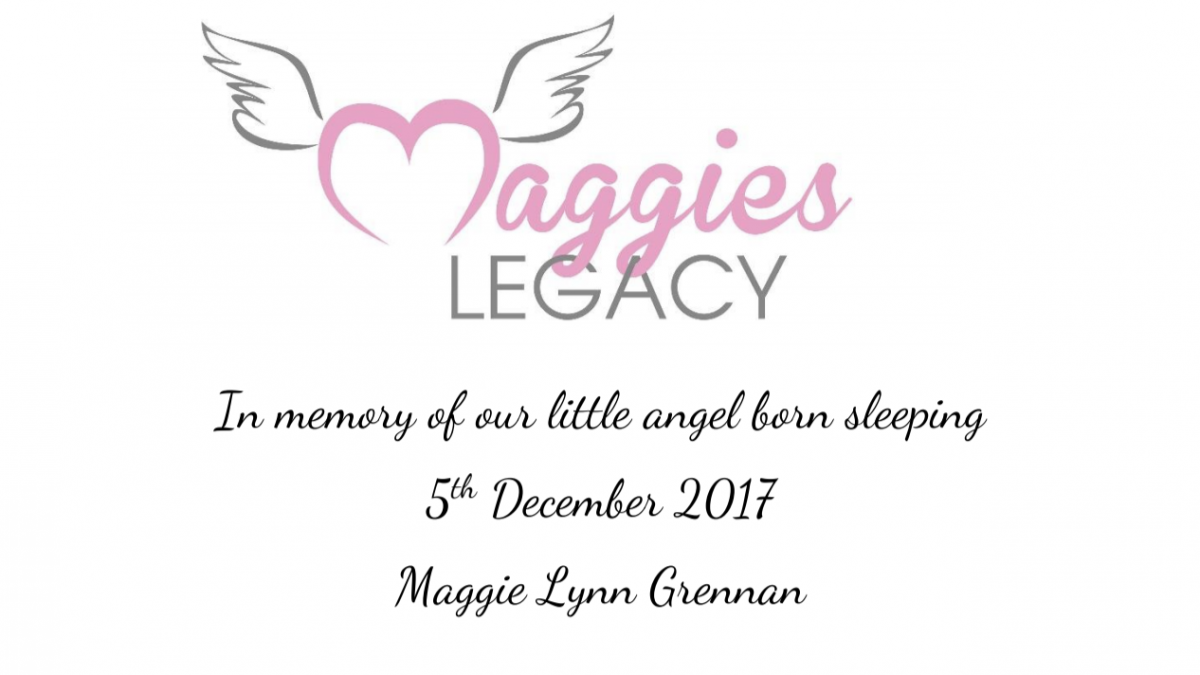 Supporting Maggie's Legacy
Originally everyone kept asking me why I am doing this whacky challenge of an Iron Man as my first ever event of it's kind, and what charity I was doing it for.  My answer was always.. 'Im just doing it for me'.
But recently a good friend of mine sadly lost their little girl before she had chance to experience the world, and unfortunately they had to endure a terrible experience along the way.
So now I have decided to answer any further questions of 'Why are you doing this' with a new found purpose of helping them raise the money required so that others do not have to go through what they went through. Please read their story below.
Stuart & Maria's Story, Magies Legacy
By Stuart & Maria :
In memory of our little angel born sleeping 5th December 2017. Maggie Lynn Grennan.

During the toughest time of our lives, we were put into the care of Worcestershire Maternity Bereavement Suite. Here we had complete privacy and treated with the upmost respect and compassion by everyone who entered the room. We had a private garden and no limitations on visitors or time restrictions. Here we were able to spend so many precious moments with our beautiful daughter, bathe her, dress her, sleep with her next to us and enable family and friends to meet her.

Without this suite we are certain we wouldn't be as strong as we are now and sadly we are not alone, so much so that a second suite is needed. During labour we had to move to a delivery suite and had the trauma of listening to another baby being born next door, the most beautiful sound but equally haunting during our experience. There is an opportunity to sound proof 2 delivery suites in the future and if we can prevent another couple hearing this during their own tragic time then we want to help.

Words cannot describe the emptiness and pain and love we feel, we are so proud of our little Maggie and we hope to turn our tragedy into something positive and give something back in her memory. The Maggie's Legacy will bring many events in the New Year and the only thing getting us through this difficult time is our determination to fundraise the last £10,000 required for the second suite. We invite you to join us in helping to raise funds for The Maggie's Legacy

And thank you from the bottom of our hearts.
Thanks for all your support!
I would like to say a huge thanks for everyones moral support to date, I couldn't have made it this far without the help of many people! So now i'd like to help make a difference too, if you do feel like supporting me on this mad journey then I would be extremely grateful for any donations towards this worthy cause!
Please visit the just giving link below to make a donation along with a short note of where it has come from. Thanks for making a difference!